A freelance WordPress developer in the UK
I'm a WordPress specialist, developer and creative designer. I'm passionate about WordPress, and I've been using it to develop modern and impressive websites for clients for nearly 10 years.
Hire me for your project
Background
With an honours degree in Psychology, I left University and relocated to Manchester to seek further opportunities from my upbringing in North Wales. While living up in the north, I worked in telecommunications sales and progressed to be a sales manager for NTL Business (now VirginMedia Business) within 3 years. During that time, I spent any spare time teaching myself and learning web design, which was a hobby back then.
Following a redundacy from my sales role, I took the opportunity to change career path completely from corporate sales and joined a local company as their in-house web designer, taking a pay-cut and step backwards in career-progression.
Four years later, I was Creative Director at a digital agency, leading design and development projects for Toyota, Tyco and Milliken.
9 years on, I'm now freelancing as a WordPress specialist and have an array of clients ranging from bloggers, local businesses, corporate entities and more. I love the variation of my workload and every day is completely different.
A lot of my work also involves completing work for agencies up and down the country, such graphic designers, web and digital agencies - on a white label basis - when they need an extra hands on deck.
Skills
I build bespoke responsive WordPress websites, working with a graphic designer (which I can provide), is what I love to do. This would typically cover both front-end development (HTML5/CSS3/JS) and back-end (WordPress as CMS fields and functionality) development.
HTML5
CSS3
PHP
JavaScript
jQuery
SCSS
Git
Gulp
Responsive design
Speed optimisation
Valid markup
Cross browser testing
WordPress maintenance
WordPress theme development
WooCommerce development
WordPress consulting
Photoshop
Illustrator
Why I love WordPress
I've been using WordPress for over 10 years now and have seen it grow from a simple blogging platform to the biggest and most widely used Content Management System on the internet today. It now powers 53% of the entire web and can pretty much handle any web-based needs.
Open-source
It's 100% free software. No crazy license fees or contract tie-ins. Pay only for your site development.
Huge user base
With over 60 million people using WordPress, there are plenty of developers who contribute to core development & plugins.
Flexible & Scaleable
WordPress can be anything you want it to be: from an online blog or journal to a bespoke e-commerce platform, and much, much more.
Now A Certified WordPress Expert
From late 2019, I am a certified WordPress expert at Codeable.
Codeable is the only WordPress exclusive freelancer platform that connects thousands of customers with the very top WordPress freelance experts to work on projects of any size.
Partners include WooCommerce, Siteground, Advanced Custom Fields, WP Engine and more.
Check out Codeable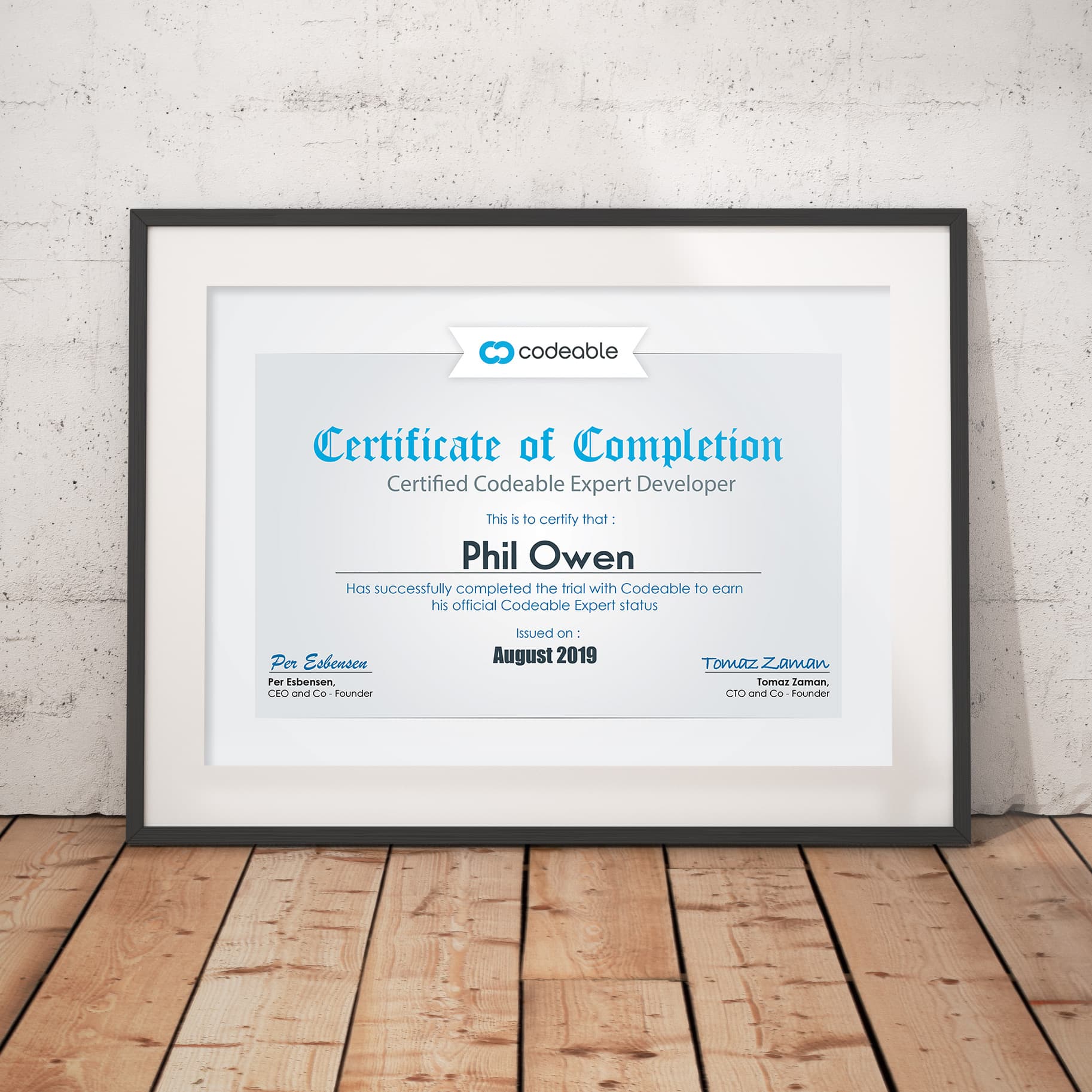 Let's talk.
I'd love to find out more about your upcoming WordPress project. Get in touch today.