Absolutely Flawless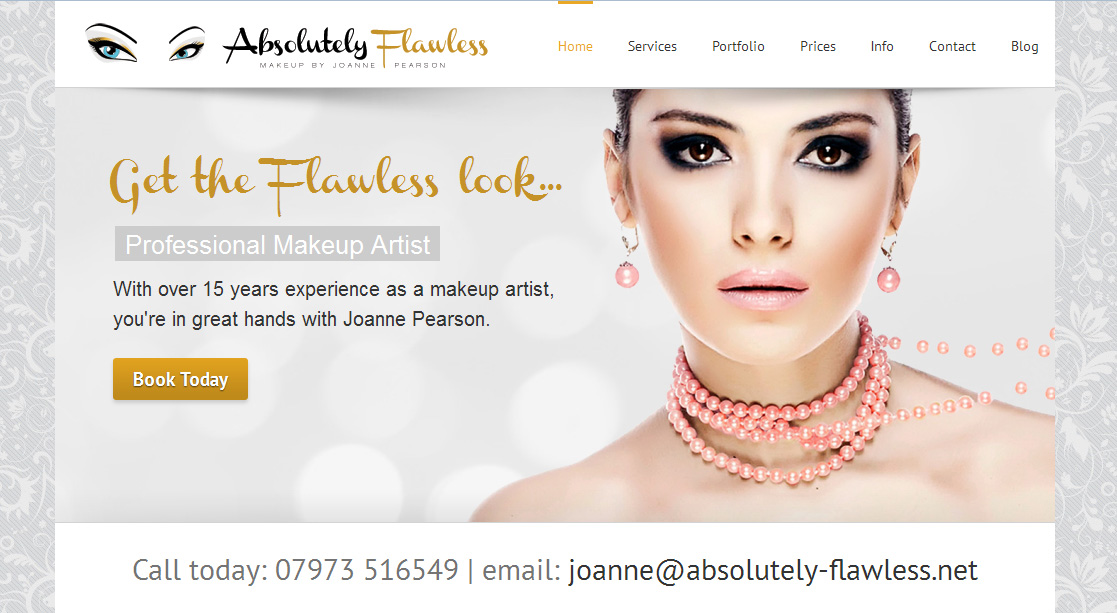 What I did
Joanne Pearson, a local makeup artist, approached me wanting a new website as her existing wasn't working for her. Her previous site was built just using HTML pages and she wanted to improve the look, have an ability to edit the content herself as well as inject SEO to improve her online visibilty.
I built the site on the latest version of WordPress and used a responsive framework with on-page SEO in order to maximise traffic for local searches.
Within a few weeks, her new site was up and she hit 1st page of Google for common local terms, such as 'Stockport makeup artist'.
Visit this website: http://www.absolutely-flawless.net