Bramhall Carpet Cleaners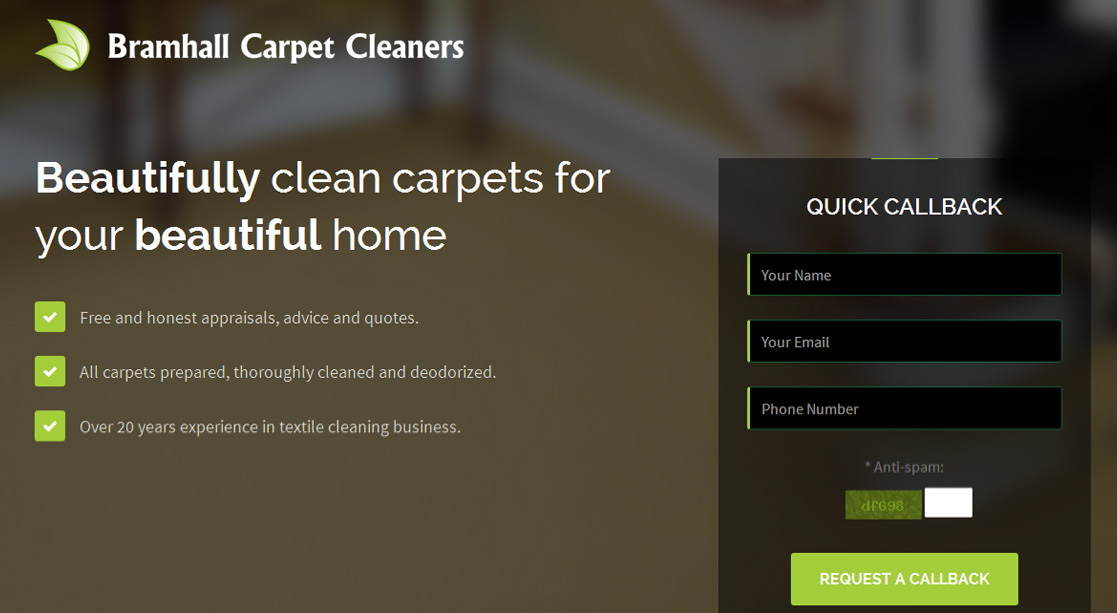 What I did
Design

Front-end development
Basic landing page website for a Bramhall-based carpet cleaning business.
Jason, the owner of Bramhall Carpet Cleaners, approached me wanting a new website for his brand-spanking new business. While the budget was low due to the other expenses involved in starting a new business, Jason still wanted to get a high-quality looking website online to establish a presence, create a new channel for enquiries and to show people the services his new business offers.
I created a simple one-page landing page which clearly describes his services, location and allows people to enquire via his contact information.