BioChem Tuition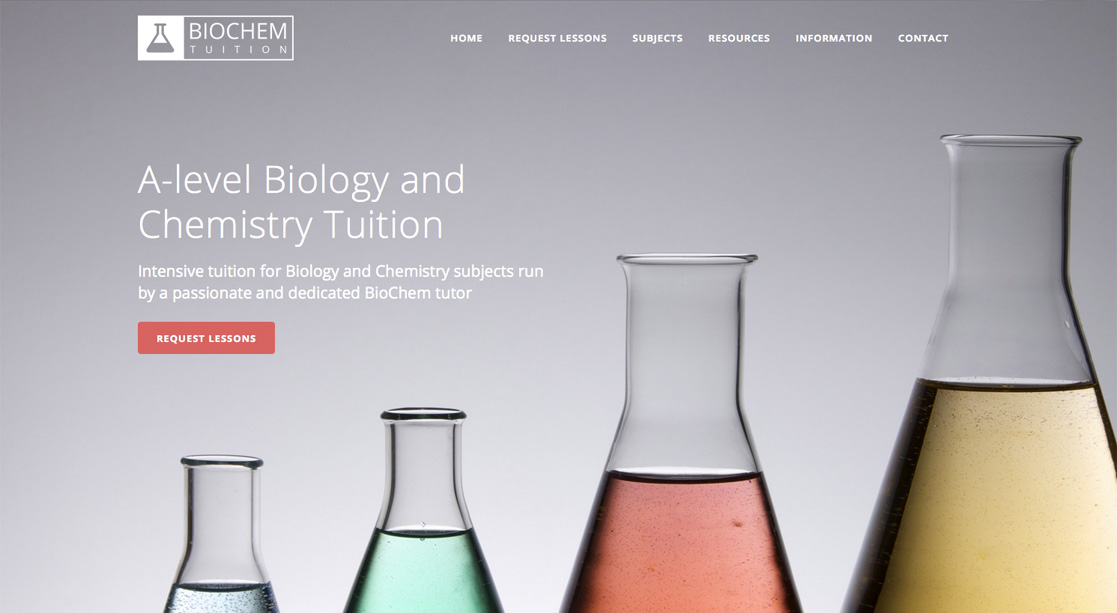 What I did
Design

Front-end development

WordPress development
A new website for London-based tuition business, BioChem tuition. I was approached by Dr Faisal Rana to build a new website which the business could use to find new students wanting to get the best grades for Biology or Chemistry, showcase the teaching methods used to attain them and easily allow students or parents to get in touch to book lessons.
Developed on the latest version of WordPress, the website is clean, easy to navigate and showcases the skills of Faisal and his team. With a thorough resource section and integrated blog, students can learn about the subjects they require help with, and access useful resources such as past papers and marking schemes.
The site is fully responsive so looks great on every device, and retina displays allow the website to look crystal clear on modern high-end devices meaning a great experience whenever and wherever potential new students are.