Northern Eye Books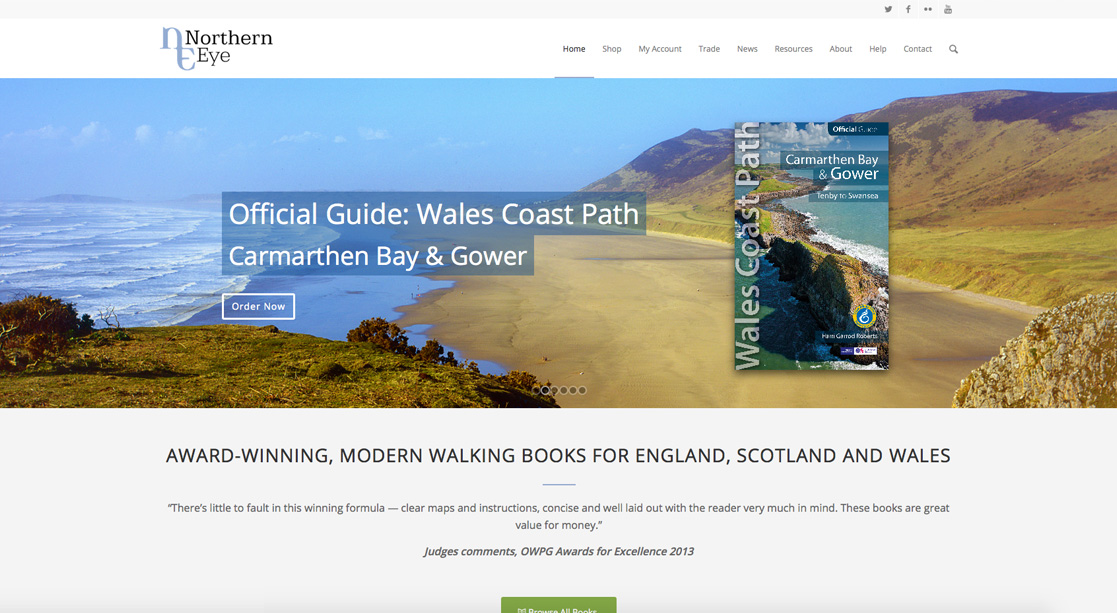 What I did
Design

Front-end development

WordPress development
I was approached by Tony Bowerman to redesign the online store for Northern Eye Books who publish expert-written books for various walks and outdoor excursions in the UK's best landscapes. Their guidebooks are written by pure enthusiasts and are written for people who share similar interest to enjoy useful information on walks around popular UK spots. Their previous website had no shopping cart, but instead had a custom paypal button for each book. This is fine, but it seriously limits customers ability to buy more than one book at a time and also limits promotional opportunities such as coupon codes and bundle offers.
Their new website is responsive so looks great on every device, uses Woocommerce to provide enterprise-level ecommerce, and uses the WordPress CMS to enable them to regularly update their customers with news, books that are coming soon and useful information about their authors, photographers and trade enquiries.
If you like walking in the UK, you need to get your hands on their books.