LightSpeed Film Co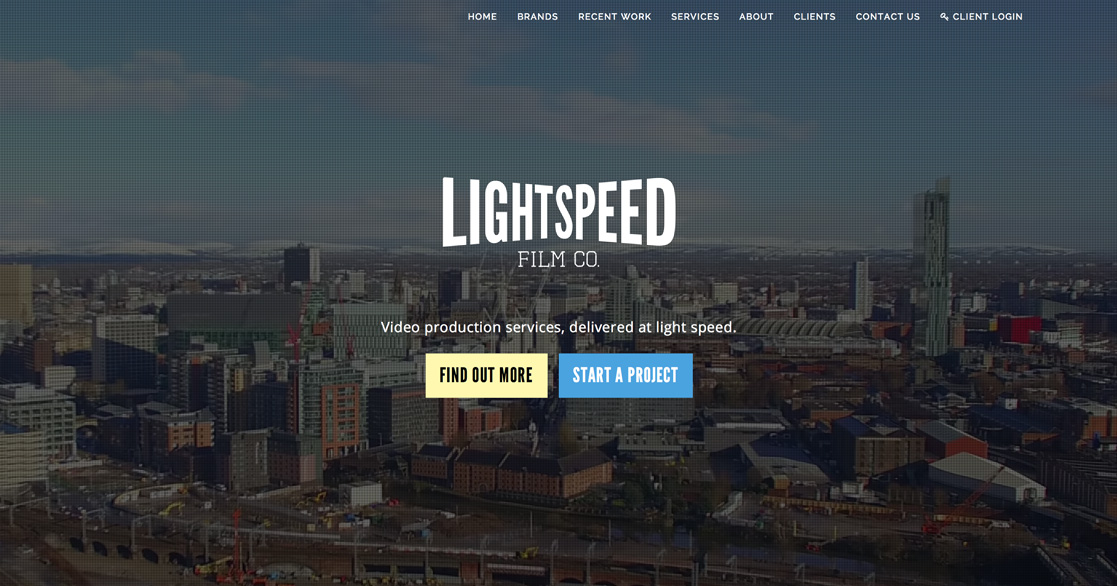 What I did
Design

Front-end development

WordPress development
Lightspeed Film Co are a local video production company based in Manchester who needed a website to help attract new clientelle, show off the awesome video talent via their portfolio and look as slick as their content. Fully responsive so it looks just as good on mobiles as it does on desktop and one-page parallax scrolling to bring the site to life.
Built with WordPress, it allows clients to login and check the progress of client video projects, allowing Lightspeed to offer an amazing personalised service to their all their clients. The team at Lightspeed can focus on making amazing films, adverts and videos and less time maintaining their site, thanks to the powerful CMS built into WordPress.
I had a lot of fun working with them and if you are requiring video services anywhere in the World, be sure to check them out.