Pretty You London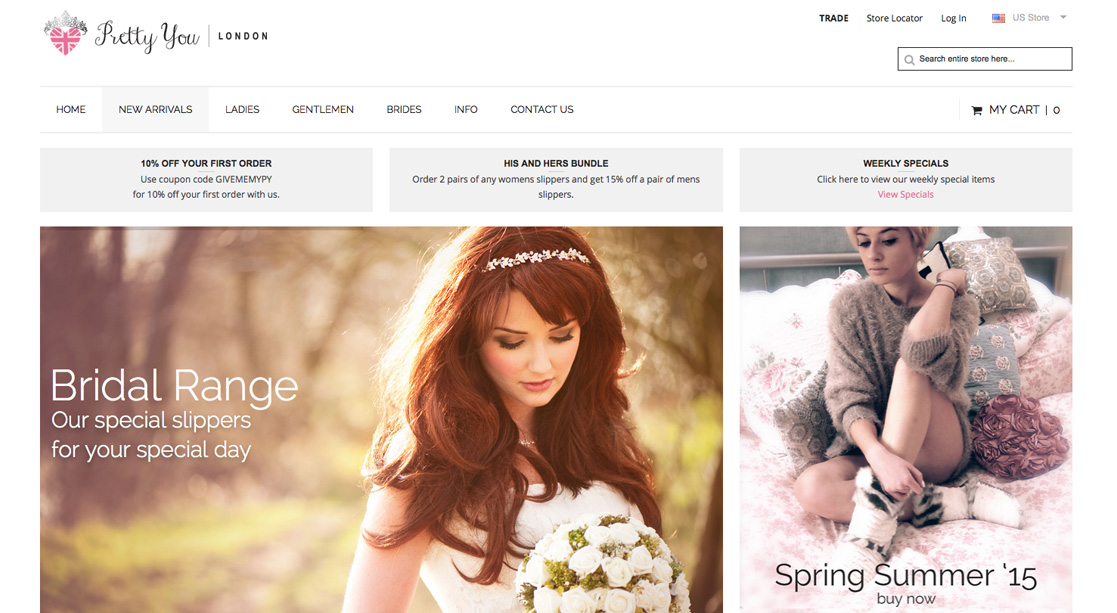 What I did
Design

Front-end development
New website for boutique slipper designers and retailer, Pretty You London LLC. Based in Miami FL, with an office in Manchester UK, they wanted to start selling thir slippers online using a stronf eCommerce platform. Having discussed their requirements, we decided Magento would offer them the resiliency, warehousing integration and consumer/wholesaler abilities.
Design is clean, allowing their fabulous 'blingy' slippers to really stand out, get the showcase attention they deserve and allow flexibilty for customers to view all the info they need before making an enquiry. eCommerce functionalality will be enabled soon allowing them to sell directly and manage stock with their warehouse in the USA.
They love all things slippers and what better way to communicate this than via their blog, nicely integrated with WordPress and all their social media accounts.