Relationships Coach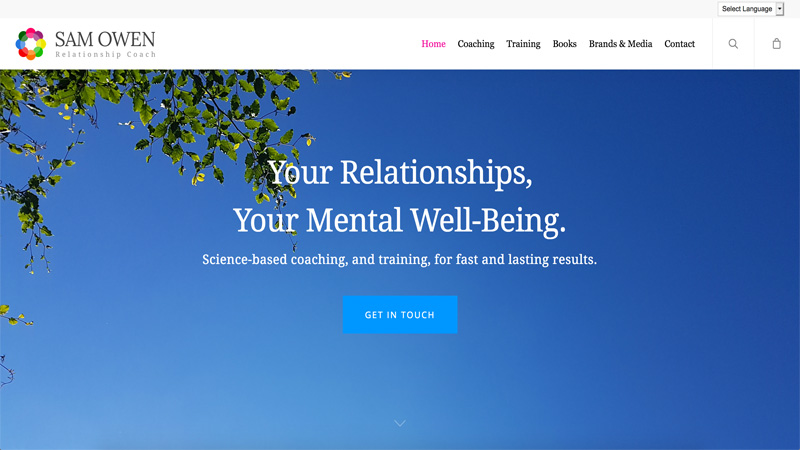 What I did
Design

Front-end development

WordPress development

WooCommerce development
To position this client as the expert in relationships for her clients, media and big brands, I wanted the website to truly reflect that. I designed the website clear and bright with hints of colour and a nice, clean layout to help the user view information and enable images stand out.
As more and more people view websites on their mobiles and tablets, her site is now full responsive and crystal-clear when viewed through retina devices.
I also designed the logo and branding which again utilises multiple colours to reflect the many different sides of people, their personalities and their relationships. I then took this theme and used it throughout the site, ensuring the site appeals to many people based on their personality type.
Consequently, as her website is easy to find in Google from SEO, she now regularly appears on BBC One, BBC Radio, Cosmopolitan Magazine, Zoosk and other media.