TomBooks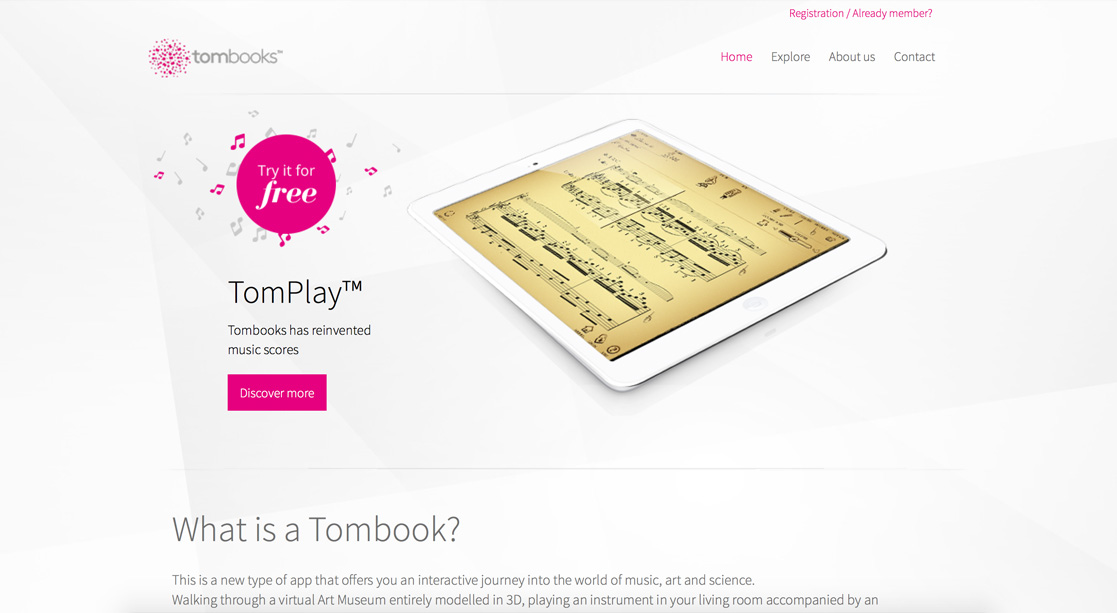 What I did
Design

Front-end development
With headquarters in Switzerland, Tombooks is a new type of app that offers you an interactive journey into the world of music, art and science.
Walking through a virtual Art Museum entirely modelled in 3D, playing an instrument in your living room accompanied by an orchestra or exploring mathematics while having fun – these are the unique experiences that we invite you to share.
I was approached to help design the main face of their new website, with the CEO reqesting it looks in similar style/branding to their existing, but made responsive and using Zurb's Foundation 5 framework.
While I didn't develop the WordPress site, I did the HTML5 & CSS3 design within the framework, which included all template pages an isotope filter system for the composers, a choose your instrument panel and obviously all responsively designed to look great on mobiles and tablets.